About The Life Tree (full package)
A unique personalised picture plus five fun & engaging additional gifts to stimulate your child's senses.
6 great gifts, one magical package!
A best-selling picture with a name or message secretly embedded. Your Life Tree picture also comes with a magical book, the Verses of Wisdom, which will help develop reading skills and an interactive colouring & activity book to stimulate imagination, plus our free app which lets you listen to all of the verses narrated in a fun and engaging way.
New! We've just added a brand-new book, 'Meet the Characters'. Over 50 Life Tree characters beautifully illustrated and explained, who's your favourite?
1. Personalised with your own name or message
No two Life Tree's will ever be the same because each person will see something different as they interact with the characters on their own personal journey, and of course, every Life Tree has a secret name or message of your choosing secretly embedded.
We've hidden the name CLEMENTINE in the picture below, what name or message will you choose for yours?
2. Beautifully illustrated Verses of Wisdom book
The amazingly magical Verses of Wisdom are beautifully reproduced in a colourful high gloss book.
The story of the artist Lisa Beta, the background to The Life Tree and all of the enchanting and thought provoking verses are wonderfully illustrated in this lifelong keepsake. A magical book containing 31 captivating Verses of Wisdom each relating to a scene within The Life Tree picture.
A magical reading experience for everyone, it comes as a part of The Life Tree package or can be bought separately!
3. Colour, colour, colour!
Packed with interactive activity, colouring, quiz questions and thought provoking puzzles are all found in our bumper 40 page Colouring & Activity Book.
Great fun for everyone it comes as a part of The Life Tree package or can be bought separately!
4. NEW! Meet the Characters Book.
Brand new to the collection, our Meet the Characters book is packed with over 50 characters from The Life Tree all beautifully illustrated.
Did you know? Every character has a profile which tells you many interesting facts about them, these are all to be discovered in our NEW Meet the Characters Book.
Meet the Characters comes as a part of The Life Tree package or can be bought separately!
5. Tap the App!
The Life Tree – a talking picture!
Let the characters of The Life Tree speak to you using our magical app. Download it now, for free, on your iPhone® or iPad® and tap on the characters to hear the Verses of Wisdom read out.
Download for free on the Apple App Store®
6. Certificate of Authenticity
Once you have written your name at the top of the certificate you have made a serious pledge and one you must honour! Your certificate of authenticity is unique to you and is signed by Lisa Beta, the artist.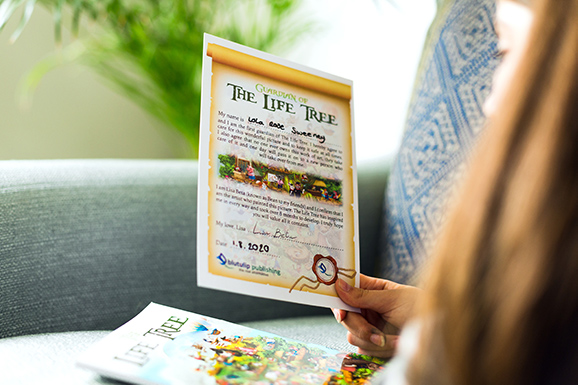 Russian artist Lisa Beta had the best start an illustrator could want as her father was both an illustrator and animator. He taught her how to draw and she grew up surrounded by illustration and animation work. These rich creative roots have served her well, and their influence can be seen in her cartoony, character-led imagery. Lisa graduated at Lomonosov State University in Moscow.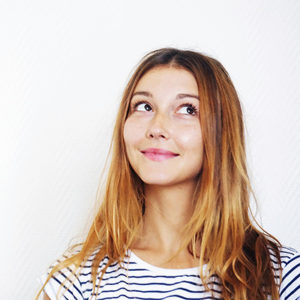 Hey ho, let's go, create your personalised Life Tree now!